Your Event, Our Expertise - Projector Rentals You Can Count On
At One World Rental, we have a simple and effective solution to your projector rental needs in the UAE. We understand the importance of flawless visual presentations and the impact they have on your audience. That's why we offer state-of-the-art projector hire services that exceed industry standards. Our cutting-edge projectors deliver vibrant, high-defibannernition images, ensuring your content shines brightly and engages your audience effectively.

What sets us apart is our commitment to customer satisfaction. We provide comprehensive support, including installation and technical assistance, to guarantee your event's success. With our wide range of projector options, you can select the one that perfectly suits your requirements, whether for a small business meeting, a grand gala, or an educational workshop.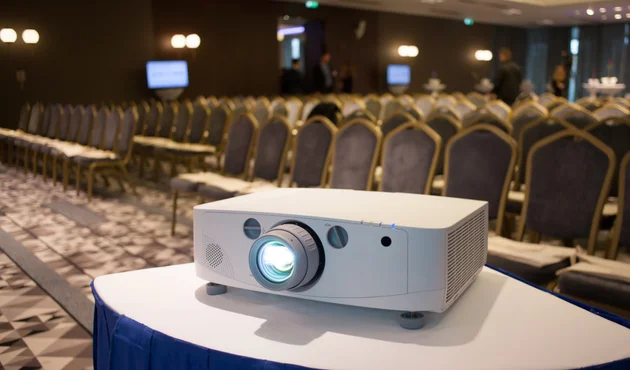 Rent Projector For Events
Transform your events into unforgettable experiences with our projector rental services. At One World Rental, we specialize in providing top-tier projectors for a wide range of occasions, from corporate meetings and conferences to product launches and entertainment events in the UAE.
Optoma Full HD Business Projector
Perfect for connecting HDMI dongles such as the Google Chromecast and Amazon Fire TV Stick or a laptop, PC, or Blu-ray player for clear projected images with sound. Optoma projectors can display true 3D content from almost any 3D source, including 3D Blu-ray players, 3D broadcasting, and the latest generation game consoles.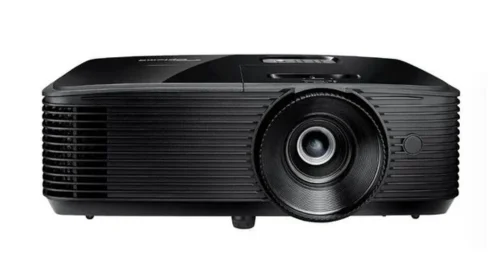 This Projector Is Easy To Connect To, With Multiple Inputs, A Built-In Speaker, And USB Power.
3600+ Lumens
Full 1080p HD & Amazing color
Quick resume
Auto Power Off
Eco+
AV Mute
Epson Full HD Business Projector
Epson Projectors Enhance Corporate Events With Vivid Visuals, Sharp Presentations, Seamless Connectivity, Outstanding Image Quality, and Excellent Reliability and Service
Breakthrough Projector Display Solutions For Every Corporate Event.
Color light output 3400 lumen
The Epson 3-chip 3LCD Solution
iProjection™ App
Color Gamut
No Rainbow Effect
ECO Power Consumption mode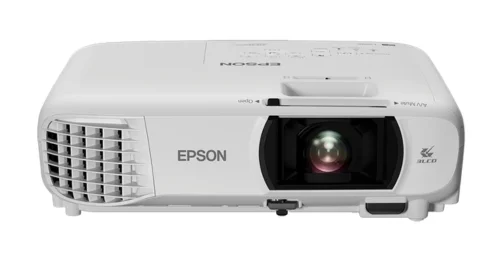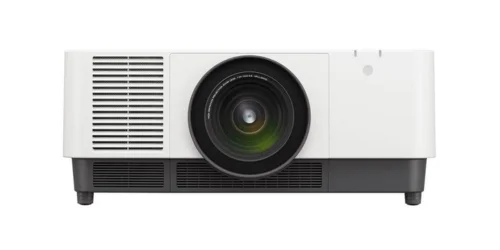 Business Projectors
VGA & HDMI Models Available
Full HD 1080p
Resolution: 1920 x 1080
VGA & HDMI models available.
Sharp and detailed images from HD content.
Full 3D - True 3D content from almost any 3D source.
Accessories for Projector Rental
Enhance your projector rental experience with our comprehensive range of accessories. At One World Rental, we offer a variety of essential add-ons to complement your projector, ensuring that your event runs smoothly and efficiently.
Projector Rental And Every Type Of AV Technology Available Throughout The UAE
Our projector hire provides outstanding presentations for our clients during events held in business venues throughout the UAE. These projectors are carefully chosen and event-tested to give you the best visual display. Choose from wireless projectors that provide full 3-D content through just about any 3-D player. Our event technical staff can provide projector rental and additional AV hardware, offer complete installation and setup, and even provide on-site presence throughout the duration of your event. At One World Rental, you can also rent matrix switch equipment and additional hardware, software, and WiFi solutions that will make your event a success.
The Optoma S341 DLP SVGA Projector Rental
What can we tell you about our Optoma S341 DLP SVGA projector? It offers full 1080p 3-D wireless content. HDMI dongles such as Google Chromecast effortlessly provide content for 3-D broadcasting, Blu-Ray players, and game consoles. It has energy-saving features and up to 10,000 hours of lamp life. In case of accidental shut-off, it has a quick resume button which helps you keep the show going.

Professional projector hire is measured in terms of output. The best part about this projector is the way in which it displays images. True, accurate color is important in branding, and this projector delivers it. It produces crisp, sharp text, gorgeous color, and picture-perfect images. This includes great tonal value- you get the whitest whites and the blackest blacks, without exception.
Projector Rental Applications
Our clients can harness projector rental for training seminars, workshops, presentations, temporary office setups, corporate conferences, educational hubs, cultural events, product launches, etc.
Our Projector Hire Provides Event Technology Solutions For Clients Hosting
Marketing presentations
New business promotions
Fundraising dinners
Live sporting events
Live videos
Training sessions
Awards ceremonies
Beyond Projector Hire | The Total Event Experience At One World Rental
At One World Rental, we offer the world's largest selection of event hardware. As an award-winning event technology company, we have over 4,000 corporate clients who can attest to the quality of our equipment and services. This includes iPads, iMacs, mobiles, Virtual Reality equipment, Audio-Visual gear, accessories, POS equipment, and more. We also offer bespoke software and app-building services, as well as menu-building. Need to get connected? We have various WiFi options and expert Networking Engineers that can install internet in any location regardless of existing infrastructure. We also have a team of technical event staff who can provide an onsite presence during your event to ensure everything is running perfectly. Need more? Contact our project managers today and find out how we can help.
If you need more information about projector hire for your next event, contact us today for a free consultation.
Rent Projectors For Outdoor Events
Take your outdoor events to the next level with our exceptional brightest projector rentals. At One World Rental, we understand the unique demands of open-air gatherings and are here to provide the perfect projection solutions. Whether you're hosting an outdoor movie night, a music festival, a sports event, or any other outdoor occasion in the UAE, our high-quality projectors are designed to deliver vivid and clear visuals, even in challenging outdoor conditions. With our easy rental process and expert support, you can confidently turn any outdoor event into an immersive and memorable experience. Elevate your outdoor events with our reliable projector rentals, ensuring every moment is seen and appreciated.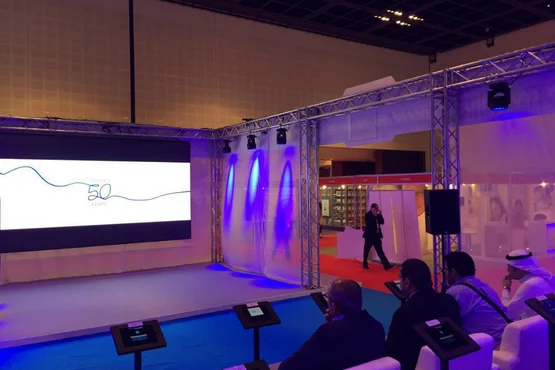 Projector Rental Dubai | Sharper. Brighter. Better
If you're in Dubai and require a projector for your event, we've got your needs covered. Our projector rentals in Dubai are designed to enhance your professional image and boost your success. These projectors are the key to ensuring your presentations and events shine. Whether it's a corporate meeting or a special gathering, our projectors have you covered.

Our projectors will elevate the visual quality of your content and leave a lasting impression on your audience. We understand the importance of seamless operations, especially in a bustling city like Dubai. Therefore, we offer a range of projectors to cater to your specific requirements and can even assist you with the setup. When you choose our projector rentals, you can concentrate on your event while we handle all the technical aspects, ensuring your event in Dubai goes off without a hitch.
Why Choose US?
One World Rental stands as a prominent industry leader, providing an array of comprehensive short and long-term projector rental solutions specially customized for a wide range of events. Our extensive service covers events of varying sizes and categories, encompassing corporate conferences, temporary offices, annual meetings, training seminars, educational hubs, product launches, workshops, and presentations
What Our Customers Say About Us
One World Rental saved the day for my high-profile corporate event in Dubai. Their projector hire service was exceptional, and their support was outstanding. The high-quality projectors and their professional team ensured that the event's visual elements were flawless. My client was thrilled, and so was I. One World Rental is now my go-to for all my projection needs."
As an educator in Abu Dhabi, I needed top-notch projection equipment for a critical workshop. One World Rental delivered in every aspect. Their projectors were of excellent quality, and their technician ensured everything ran smoothly. My students could clearly see and engage with the content, making the learning experience exceptional. I highly recommend One World Rental for any educational event."
I recently attended a conference in Sharjah, and the quality of the visual presentations really stood out. It turns out that the event organizers had partnered with One World Rental for their projectors. The sharpness and clarity of the images were impressive, making the conference more enjoyable and informative. Kudos to the organizers for choosing the best – One World Rental!
Frequently Asked Questions
We have tried to answer frequently asked questions if you need more information, our experts are always available to answer all your queries. Get in touch with us.
Contact Us