Level up Your Businesses With Our Laptop Rentals Throughout the UAE
With our Dubai laptop rental services, you can stay ahead of the competition and achieve your business goals without breaking the bank.

Laptop rental for businesses throughout the UAE is simple with One World Rental. We have the latest models, including MacBooks, Surface Pros, Lenovos, Dells , and even MSI gaming laptops. Laptops create a more flexible way of doing business.

Our clients use laptops for PowerPoint presentations, event guest check-in, word processing, digital sampling, temporary office setups, or general research for conference attendees and executives. We have rent laptop short-term options that may amaze you and an inventory that is second to none. Choose us to get top-notch laptop rental services for convenient delivery, installation, and software integration!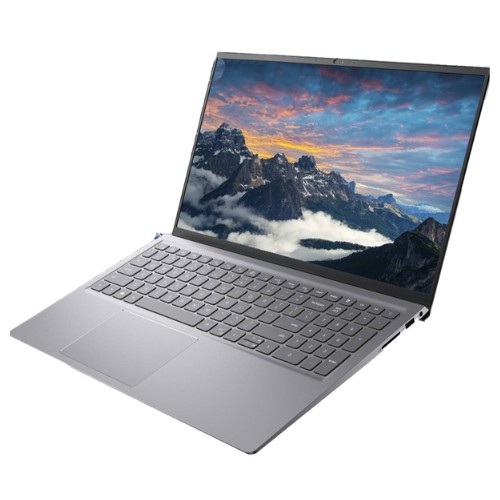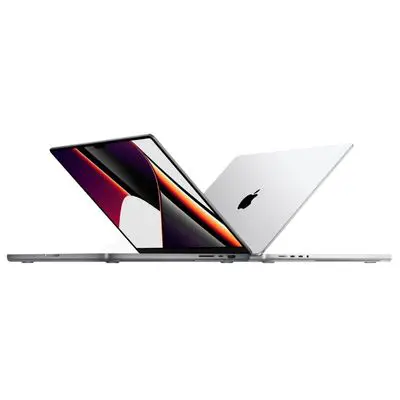 Apple MacBook Pros - Premium Devices To Boost Your Productivity
The Apple MacBook Pro is a powerful, sleek, and versatile laptop that is designed for professionals, power users, and creatives. It boasts a range of top-notch features that make it the ideal choice for demanding tasks. MacBook Pro delivers lightning-fast performance, making it perfect for multitasking professionals. These premium laptops come with Retina displays and provide stunning visuals, sharp text, and vibrant colors for an immersive viewing experience.

With up to 512GB high-speed storage, you'll have sufficient space to store all your files, photos, and videos. With a stable and user-friendly Mac operating system for seamless compatibility with other Apple devices, its Touch Bar and Touch ID make it easy to navigate, customize shortcuts. and access important apps with just a touch.

At One World Rental, we offer 13-inch and 15-inch variants to cater to varying needs of professionals. Don't look any further, and choose our MacBook rentals for a matchless rental experience!
Durable Dell Laptops - Smart Choice for Your Business Needs
Dell laptops are known for their high-performance, durability, and versatility. Whether you're a professional, a student, or a casual user, Dell laptops are packed with stunning features for mediocre to decent performance.

The Dell Latitude series is equipped with high-speed storage options, including Solid State Drives (SSD), that offer fast boot-up times, quick application launches, and data access, making them ideal for heavy multitasking. Dell laptops are designed to keep up with you all day long, so you can stay productive on the go.

If you are looking to rent bulk Dell Laptops for your staff, look no further. Contact us to avail our premium Dell business laptop and get the latest laptops delivered within a day!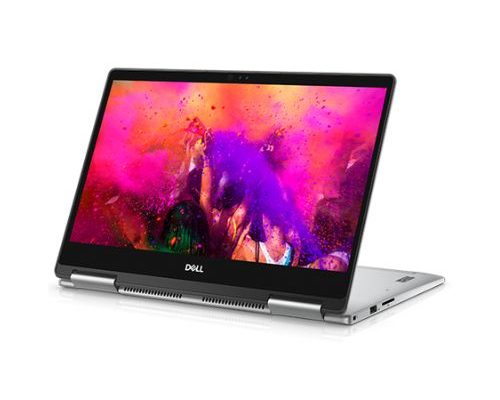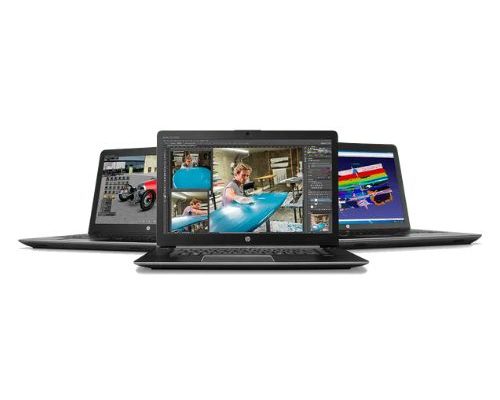 Power-packed HP Laptops - Engineered To Deliver the Best Performance
HP is famed for manufacturing durable and reliable laptops featuring an ideal blend of performance and cutting-edge technology. HP's Elitebook series is known for its sleek design and impressive performance. These laptops feature an ideal combination of performance, power, and versatility for personal and professional use.

With a long-lasting battery life, HP laptops are designed to last all day and keep up with you even when you're on the go. These versatile devices run on the Windows operating system, which is known for its stability, flexibility, and compatibility with a wide range of software and hardware.

We have extensive inventory and have the right laptop rental option for catering to your bulk laptop rental needs. Get feature-packed HP laptops for rent from One World Rental - the trusted IT rental company in the Middle East!
Top Quality Lenovo Laptops - The Powerful Technological Tool for Professionals
Lenovo laptops are known for their durable build, excellent keyboard design, and long battery life. Lenovo B and G have ideal features From business laptops to gaming laptops, Lenovo offers a wide range of laptops.

The ThinkPad series of laptops are specifically designed for business users, and includes features such as a TrackPoint, a spill-resistant keyboard, and a fingerprint reader for added security. With a hinge for turning the laptop into a tablet, Lenovo Yoga series lineup is designed to be flexible and adaptable. Legion laptops are packed with features like powerful graphics cards, quick refresh rates, and thermal management systems to keep the laptop cool throughout extensive gaming sessions.

Whatever Lenovo Laptop Rental you are looking for, you can always find it in our diverse laptop inventory!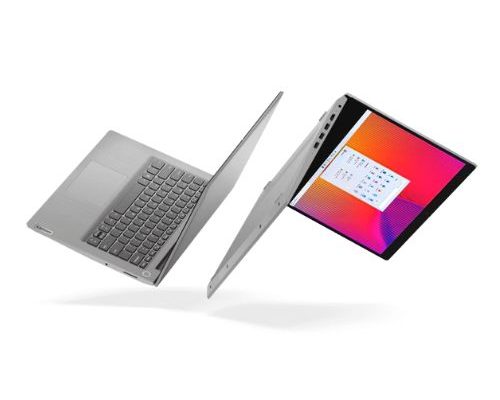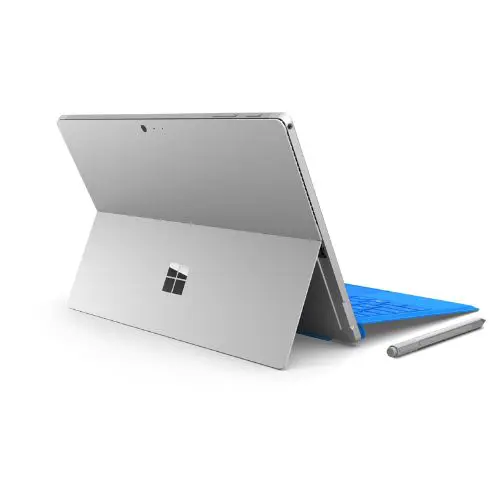 Microsoft Surface Pros - The Perfect Duo for Style and Performance
The Microsoft Surface Pro laptops are considered to be among the top-performing laptops in the market, thanks to their premium features and high-end specifications. The Surface Pro is a line of 2-in-1 laptops that feature a detachable keyboard and a high-resolution touchscreen display.

The Surface Pro laptops are known for their sleek and premium design; their lightweight and slim form makes them easy to carry around. The laptops also come with a stylus for precise input and digital art creation.

the Surface Pro is powered by cutting-edge processors and powerful battery, making it suitable for all-day use. Hire our Microsoft Pros to get the best devices at competitive laptop rental prices!
Msi Gaming Laptops - Experience the Immersive Gameplay
MSI gaming laptops are known for their high-performance hardware and advanced features making them a top choice for gamers and power users. They feature impressive displays, with most models having a 1080p resolution and a high refresh rate of at least 120Hz. This allows for smooth and fluid gameplay with minimal input lag. You can also find high-end models with NVIDIA GTX graphics cards for ultimate graphic performance. They have a minimum bezel design for a larger screen-to-body ratio, providing a more immersive gaming experience.

With their sleek and stylish design and a variety of customizable RGB lighting options, these laptops have the power to deliver lag-free performance for heavy software and gaming applications.

If you are looking to hire gaming laptops, our MSI gaming laptop Hire is ideal for you to unleash impressive performance, power, and productivity!
Hire Laptops for All Your Event and Business Needs
Need them for conventions, conferences, or presentations? Need additional hardware, a temporary Wi-Fi setup, or technical event staffing?

At One World Rental, we can provide it all. With our laptop rental services, you have the flexibility to choose the right laptops to meet your specific requirements. Contact us to get a personalized laptop rental quote right away!
Laptop Rentals for Short-term
Our short-term laptop rentals UAE are a great option for anyone who needs a laptop temporarily. Our laptop hire solutions offer flexibility, cost-effectiveness, and high-quality equipment and can make your work, entertainment, or events more comfortable and convenient.
Rent Laptop for a Day
With One World Rental, you can rent a laptop in Dubai for as little as a day. We call it our 'rent laptop for a day' solution, and it's the easiest way to book cheap laptop rentals for business in any quantity, anywhere in the world.
Laptop Rentals for Conferences
With One World Rental, you can rent a laptop in Dubai for as little as a day. We call it our 'rent laptop for a day' solution, and it's the easiest way to book cheap laptop rentals service in Dubai for business in any quantity, anywhere in the world.
Laptop Rental Services for Staff Training
With a wide range of laptops, we are all set to deliver laptops and related accessories that can be rented for the duration of the training. Avail our services to take advantage of bulk laptop rental in Dubai for hosting employee training sessions.
Laptop Rental Services for Product Launches
Product launches are critical moments for businesses, and even a small malfunction can have a significant impact on the success of the launch. We can help your launches to stay within budget by providing seamless laptop rental options.
Laptop Rental Services for Tradeshows
We offer bespoke rental laptop services for businesses that participate in trade-shows and events. We ensure delivering the right event technology for your tradeshows to make an impact.
Laptop Rentals Delivered Across the Middle East
With delivery options available all across the region, you can rest assured that your laptops will be delivered on time, every time. No need to look for where to rent a laptop; you've got our team to deliver the best technology rentals.

From Dubai to Riyadh and from Qatar to Oman, businesses and individuals can now access the latest laptops and technology without having to worry about the high costs of purchasing devices outright. With global coverage, we can deliver our IT rentals, including laptops and computer rental, wherever and whenever you need them!
Rent Laptops UAE
Whether you're located in Dubai, Abu Dhabi, or any other city in UAE, you can easily access a wide range of laptops and other devices through our IT rental services.
Rent Laptops Kuwait
This West Asian country has a population of 4.5 million, and we rent gaming laptops as well as business laptops in any volume here.
Rent Laptops Dubai
We rent a high number of laptops in Dubai, as it's the largest city in the UAE and a center for commerce and tourism.
Rent Laptops Saudi Arabia
Sometimes called 'the Land of the Two Holy Mosques'; with one of the youngest populations, IT rental is huge here.
Rent Laptops GCC
We have unlimited laptop rental for business available for the Gulf Cooperation Council.
Rent Laptops Abu Dhabi
Situated off of the Persian Gulf, this UAE capital hosts some of our biggest clients of laptop rental Abu Dhabi.
Rent Laptops Riyadh
One of the most populated places in the Arab world, Riyadh is always a pleasure to visit, and our laptop rental solutions are ongoing here.
Rent Laptops Sharjah
Known as a center for culture and industry, we've had our fair share of laptop deployment to Sharjah.
Rent Laptops Oman
Oman has had major gains in development in the last several decades, and we deliver laptops here consistently with a range of other technical staffing solutions.
Rent Laptops Muscat
Rapid development has taken place in Muscat, and we are always thrilled to work in this scenic, impressive Oman capital.
What Our Customers Say About Us
I have been using the laptop rental services from One World Rental for my business trips to the UAE and have been extremely impressed with their professionalism and efficient service. The rental process is seamless, and the team is always available to assist with any issues or concerns. For any laptop rental requirements in the UAE, I would recommend OWR to all.
One World Rental's Laptop Rental service exceeded our expectations. From start to finish, the process was seamless. The laptops were of high quality and came pre-loaded with the necessary software. The technical support team was available around the clock, ensuring a worry-free experience. One World Rental truly contributed to the success of our event.
As an event coordinator, I always seek reliable laptop rental services. One World Rental exceeded my expectations for our networking event in Sharjah. The process was smooth, from booking to delivery, and the Dell laptops were in excellent condition. The team's support during the event was exceptional, ensuring everything ran smoothly. I highly recommend One World Rental for hassle-free laptop rentals!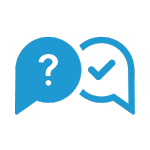 Frequently Asked Questions
We have answered frequently asked questions to help you with your queries regarding our laptop rental procedure, delivery, pick-up, and available option. Don't hesitate to contact us if you have any other questions or need any help in renting laptops from One World Rental.