Laptop rental for business in any volume, throughout the UAE.
Laptop rental for business throughout the UAE is simple with One World Rental. We have the latest models including MacBooks, Surface Pros, Lenovos, Dells and even MSI gaming laptops. Laptops create a more flexible way of doing business. Need them for conventions, conferences or presentations? We can provide them, including delivery, installation and software integration! Need additional hardware, a temporary WiFi setup or technical event staffing? At One World Rental we can provide it all.
Clients use laptops for PowerPoint presentations, event guest check-in, word processing, digital sampling, temporary office setups, or general research for conference attendees and executives. There are as many reasons to rent a laptop are there are models and brands. We have rent laptop short term options that may surprise you, and an inventory that is second to none.
If you need more information about our laptop rental for business and to rent laptop short term then contact our team today for a full consultation.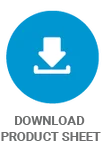 Rent laptop for a day?
With One World Rental you can rent a laptop in any volume short-term for as little as a day. We call it our 'rent laptop for a day' solution, and it's the easiest way to secure laptop rental for business in any quantity, anywhere in the world.
Laptop rental for convention.
Laptop rental for convention use, or for a temporary office setup is equally simple. Whether you need to rent laptops for a single day or to rent a laptop short-term to suit the full duration of your event we can deliver, install and setup all products as part of our 'laptop rental for convention' package.
Our staff are experts in installing the right software packages on your laptops; just let us know if you have a specific app or software requirement and we will arrange to have it ready to use.
Bulk laptop rental Dubai: suitable for a broad range of corporate events including:
Rent laptop short term in Sharjah for conferences.
Take advantage of bulk laptop rental Dubai for hosting employee training sessions.
Rent laptops in Abu Dhabi at the National Exhibition Centre for product presentations.
Laptop rental for business presentations held at the Argan Business Park.
Utilise laptop rental for convention use at the Dubai Exhibition Centre.
Our bulk laptop rental Dubai packages are extremely competitive and we will always provide our clients with the best event technology for their event.
Rent laptops UAE.
We rent laptops anywhere in the UAE including the following locations:
Rent laptops Kuwait.
This West Asian country has a population of 4.5 million, and we rent laptops in any volume here.
Rent Laptops Dubai
We rent a high number of laptops in Dubai, as it's the largest city in the UAE, and a centre for commerce and tourism.
Rent laptops Saudi Arabia
Sometimes called 'the Land of the Two Holy Mosques'; with one of the youngest populations, IT rental is huge here.
Rent laptops Abu Dhabi
Situated off of the Persian Gulf, this UAE capital hosts some of our biggest clients.
Rent laptops Riyadh
One of the most populated places in the Arab world, Riyadh is always a pleasure to visit and our laptop rental solutions are ongoing here.
Rent laptops Sharjah
Known as a centre for culture and industry, we've had our fair share of laptop deployment to Sharjah.
Rent laptops Oman
Oman has had major gains in development in the last several decades, and we deliver laptops here consistently with a range of other technical staffing solutions.
Rent laptops Muscat
Rapid development has taken place in Muscat and we are always thrilled to work in this scenic, impressive Oman capital.
Rent laptops GCC
We have unlimited laptop rental for business available for the Gulf cooperation Council.