24-hour deployment of Remote Working IT. Laptops, monitors, remote phone extensions, and accessories in any
volume. Fully preloaded software, safe delivery practices.
The Latest Contactless Digital Signage & Hand Sanitising Kiosk
Digital Signage and Contactless Hand Sanitiser
Protect your staff and customers while offering digital messaging that includes formats such as video content, images, HTML web pages and scrolling text messages. This is a contactless hand sanitiser that offer digital content.
Brand your kiosk with your business or used branded digital content which will inform and advertise while adhering to NHS best practices following COVID-19.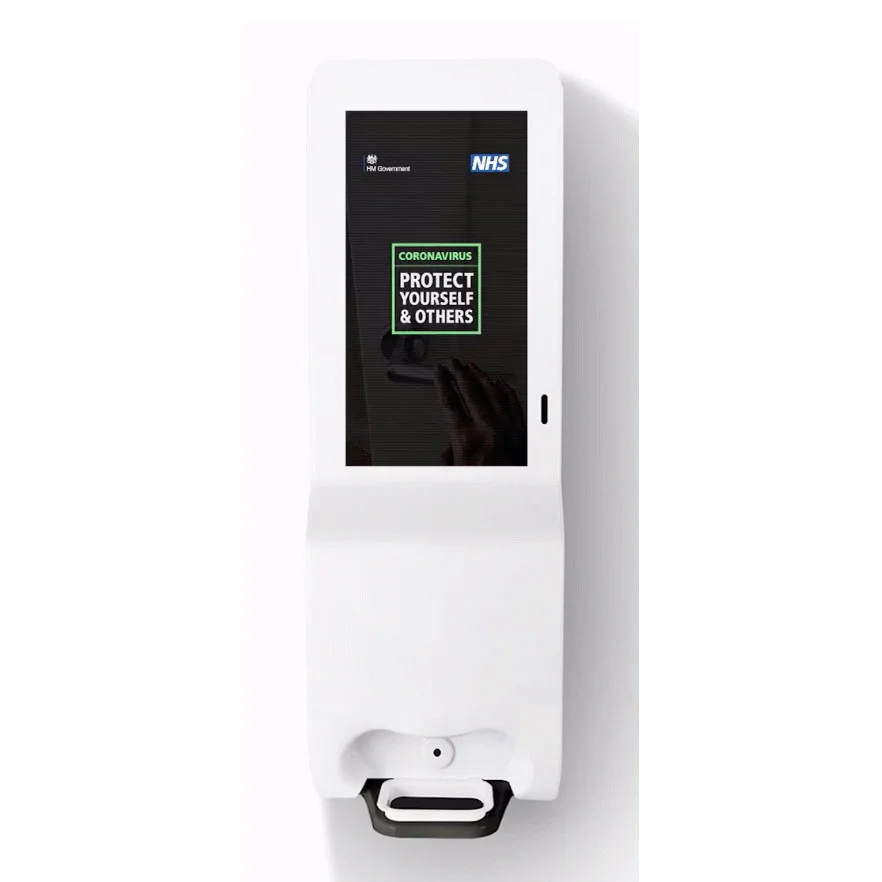 Auto dispenser by sensor inside, even running when power off
Big volume 2500 - 5000ML for Hand Sanitiser, no need to fill often
Open door design, fill it up very easily
Different kinds of hand sanitizer like gel/alcohol/foam/liquid are available
Indicator light for volume
Dray trip design to prevent slipping
There are a number of industries that are using this technology such as government, education, entertainment, retail and public sectors.
Examples of businesses that utilise the Contactless Digital Signage & Hand Sanitising Kiosk:
EPOS (Electronic Point of Sale)
Public transportation
Hotels
Shopping malls
Gyms
Public information displays
Spas
Entertainment venues
Speak to us about purchase, rental or leasing options and ask us about different sizes and additional extras, such as battery, camera and touchscreen features. Our customer service team is standing by to help, 24/7 for your convenience.
More About our Sanitising Kiosk
Business requires standards in health like never before. This technology offers you the opportunity to protect your community and consumers, while providing the messaging that benefits your business.
The Contactless Digital Signage & Hand Sanitising Kiosk has various ports for input including SD, SIM, HDMI, and Rj45. It works with an Android operating system. Make the most of tempered protective glass and enjoy the benefits of responsible business. It will improve your brand image and provide peace of mind. It has waterproof casing and a contactless, automatic dispenser.
For more information contact our team today!